About the project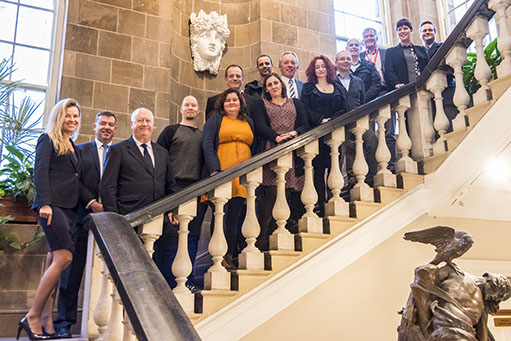 This Erasmus+ funded project has been led by Mr Finian Joyce, Chief Fire Officer of Leitrim Fire and Rescue Service. He has brought together a core team drawn from the Irish Fire Service, the Northern Ireland Fire and Rescue Service, and the Irish Education System to produce a fire safety education programme that can be used in secondary schools all over the country. The launch on 30th August will see the runout of the pilot phase of the project to approximately 10 schools where pupils in Junior cycle, TY and Leaving Cert Applied will be given the opportunity to learn about protecting themselves, their families and communities from fire, fire science and careers in the fire service and other related industries. It is hoped that following this pilot run during the academic year 2019/20, the programme will be rolled out and made available to all second level schools. As this is a European based project, funded by the European Union - Erasamus+ through Léargas, the project co-ordinator, Chief Joyce has also formed a consortium of European partners drawn from fire services and education development partners in Lithuania, Denmark, Germany, Spain, Belgium and Finland, who have contributed to the development of this education package and will have it adapted and translated for use in their respective countries following the Irish pilot.
This project, while not directly linked, builds on the 'Safety Team' Primary Schools Education Programme already run throughout the country to 3rd class pupils. In this programme Fire Fighters visit their local schools to deliver the programme in a fun yet informative way, children are educated around the importance of smoke alarms, having family escape plans, not playing with matches and smoking materials and the dangers around cooking, overloaded sockets etc.
Download booklet of the project here.
Topics covered by the 'BFireSafe@School Programme'
'Minding Myself' – Safe Person Concept
Fire Science
Fire Safety Indicators
Calling the Emergency Services
Case Studies – Learning from Past Incidents
Fire Safety Awareness in the Home
Fire Safety Awareness in School
Fire Safety Awareness in your Environment
Emergency Action Plans
Careers in Fire
If you would like to know more about this project in advance of this event why not Follow us on: